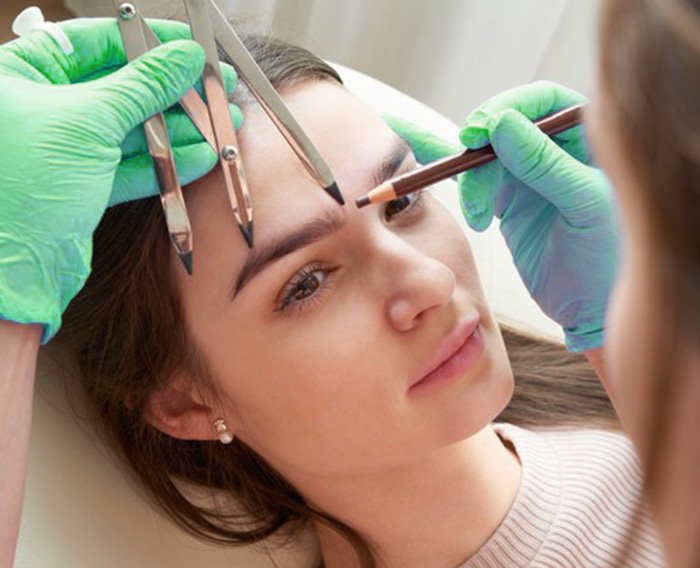 Transplantacija obrva
SALUSS not only provides hair transplants for the head but also for facial hair and your eyebrows. Using the same specialised techniques such as DHI and FUE, hairs are transplanted from the donor area to the eyebrows in the shape and area of your choosing. Both procedures are offered at highly affordable prices.
What Is involved in the procedure?
The process, just like a regular hair transplant, involves extracting hairs from your donor area, the back of your head where hairs remain life-long, and then harvesting them is a special vat. These hairs are counted and prepared for implantation. Hairs can either be transplanted via tweezers with FUE, which is done so by first opening a canal into the eyebrow and then transplanting hairs into them, or via a specialised implanter pen called the CHOI PEN with DHI, which opens a canal and implants the hair simultaneously.
What are the advantages?
Thanks to the DHI method, which is the latest technique in hair transplants, you can choose the density and angle of the hairs in which they grow for the most natural results with a lifetime guarantee and a recovery time of just 1 to 2 weeks. FUE offers a similar recovery time although risks are slightly higher. The advantages of the first method over the latter are the lower rates of infection, much higher rate of success and a more natural result. Both females and males of all ethnicities can undergo an eyebrow hair transplant. Have a look at some before and after shots on Instagram and Facebook where we show our happy visitors and their results.
What are the disadvantages?
The disadvantages are small however as with any hair transplant procedure, there is the risk of failure. FUE carries a lower success rate and less natural looking results.
What should I do before my hair transplant?
There are only a few simple things you must do before undergoing your procedure. Please avoid consuming alcohol or cigarettes for at least two weeks in order to decrease the risks of anaesthesia. Do not consume any blood thinners like aspirin for at least 1 week. Do not perform any strenuous or hard exercises or activities that raise your blood pressure and heart rate for at least 1 week.
Can I get a free consultation?
We love to provide free advice and consultations to all who contact us So be sure to find us on social media or click on the WhatsApp link above for a free consultation and a treatment plan with a quote.
Who is ineligible for a hair transplant?
If you suffer from multiple chronic illnesses such as high blood pressure, high blood sugar, asthma, thyroid issues or relative diseases then you may not be eligible. The number of hairs we can transplant is also dependent on your donor area and how many hairs exist.
What does the process involve?
Hair transplants are very popular because of the small time required to stay here in Turkey. The first day involves your procedure and following that we will give you your medications and return you to your hotel. The second day will involve a medical check and a full hair wash. After that you may rest. On the third and final day, you will be ready and fit to fly home.
What is recovery like?
SALUSS offers a touristic stay at a luxury seaside hotel right by our clinic, full medications and consultancy and a lifetime guarantee with DHI procedures all included in the treatment and cost. Day by day recovery advice and assistance is provided both while you're here and at home. Following your healing period, you can expect permanent hair growth to begin within 3 months and a full result by 1 year.
What should I avoid?
You must avoid exercise for at least 10 days and any sudden contact or trauma on the implant area. Make sure to use only the medications and shampoos that we prescribe to you. Avoid drugs and activities such as swimming in order to limit the risk of bacterial infection. Avoid sunlight as much as possible to avoid skin damage.
Are there any risks or side effects?
Side effects and risks are just the same as with any hair transplant. Bleeding, pain, swelling, inflammation, numbness and redness are all common and temporary. Risks involve infection, necrosis, unsuccessful results and unnatural results. However, these are more attributable to FUE patients.
What are the costs of the procedure?
The cost of the procedure in Turkey ranges from 1000 GBP to 2000 GBP while costs in the UK and Europe are considerably higher.
Opening Hours